Stream your station, shows, podcasts and more with customizable players and mobile apps. Our streaming platform offers an all-in-one-solution for you.

Fast, secure, user-friendly website hosting in our state-of-the-art datacenters. Virtual hosting and dedicated hosting available.

All streaming customers receive free fully-customizable mobile streaming apps for listeners.

Earn revenue from your desktop and mobile listeners with audio/video pre-roll, ad-replacement spots and banner ads.​
Our podcasting platform provides the most robust, easy to use system for uploading files, publishing, and monetization.
Artist bios
Chatroom
Content sections
Custom album art
Custom player skins
Discography
Embed anywhere
In-player apps
Logo branding
Multi-station capability
Player editor for color scheme
Player menu
Playlist
Podcasts/on-demand content
RSS feeds
Social media integration
Song information
Song ratings
Song requests
Alarm clock
Android Auto
Apple CarPlay
Custom background
Custom menu
Logo branding
Multi-station capability
Native apps
Playlist
Podcasts/on-demand content
Push notifications
RSS feeds
Shout-outs
Social media integration
Song alerts
Song ratings
Song requests
Web apps
Ad replacement/insertion
Audio pre-rolls
Banner ads
Campaign scheduler
Cirrus® Ad Network
Desktop advertising
Earn revenue
Free ad server
Geotargeting
Mixed campaigns
Mobile advertising
Monetize unsold airtime
Player takeovers
Reporting
Video pre-rolls
Auto recording
Blackouts/whitelisting
Cirrus® Engager app
Cloud-based streaming & hosting
Embeddable playlists
Geofencing
Listen live buttons
Listener metrics
Remote broadcaster
Reports & analytics
Royalty reporting
Social media playlist push
Stream backup
Stream notifications
Stream protection
Studio clock
Start streaming instantly! Radio stations and broadcasters can use our free Cirrus® Console that includes our DCS (Data Capture Software) and encoder that work together under one shell. You simply install, login, and everything is automatically configured instantly. No fooling around with entering fields of information... it's all done for you within a few seconds.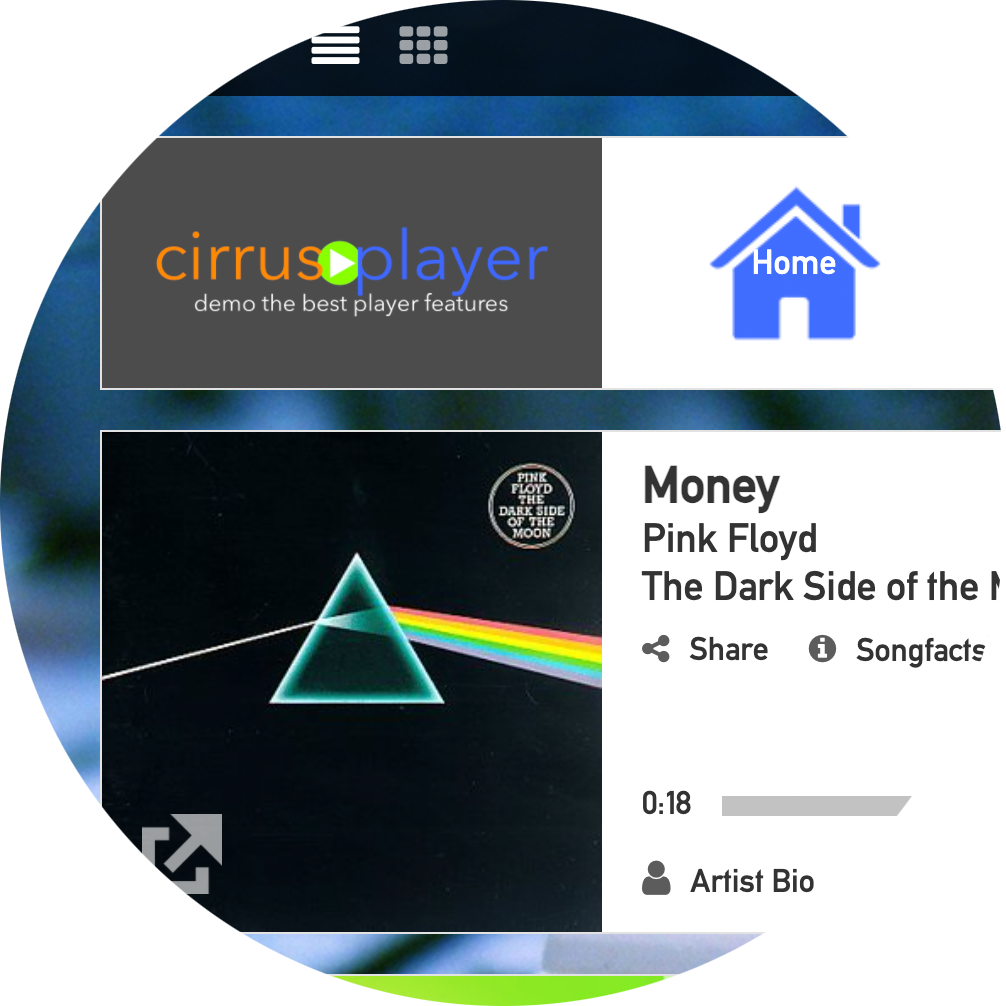 You have access to all player options
Receive free custom native apps and web apps
Endless features and tools, no matter which plan you choose
Access to our free ad server
Reach all desktops and devices
Your own personal Concierge
24/7 dedicated support team
Listeners in 215 countries